Schaeffler at Industrial Transformation Asia Pacific 2018 – Hall 2, Booth U14
Putting digitalization and Industry 4.0 into practice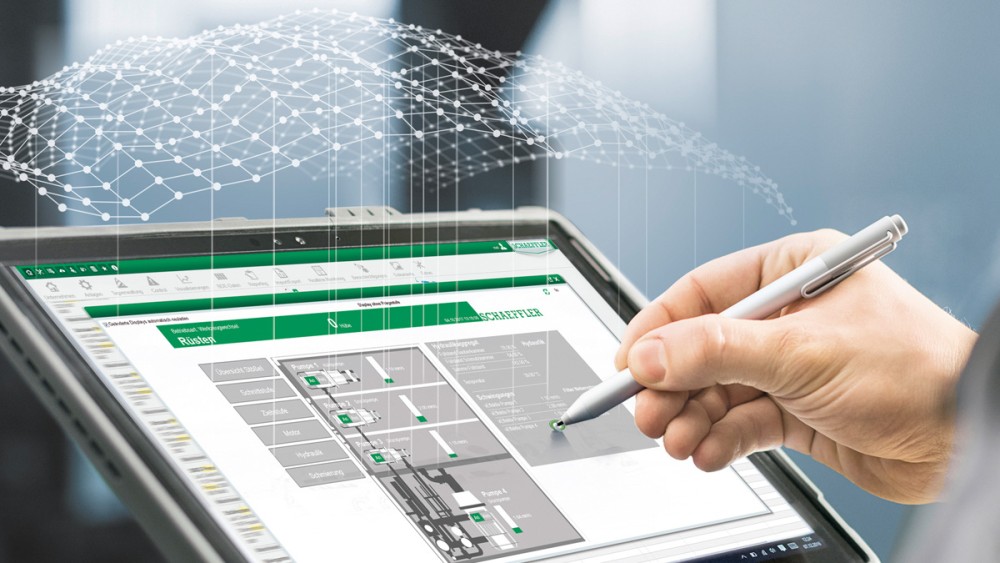 2018-10-16 | Singapore
Entry into the world of Industry 4.0 made easier and faster with Schaeffler's standardized and flexible digital infrastructure solutions. With components equipped with sensors, application-specific solutions, and cloud-based services, manufacturers and operators of machines and equipment can use and apply the Internet of Things in practice.
Schaeffler, the automotive and industrial supplier, is presenting Industry 4.0 solutions customized to suit the respective applications in drive technology, logistics or machine tool digitalization at the upcoming Industrial Transformation Asia Pacific 2018 exhibition in Singapore.
Schaeffler's Smart Ecosystem 4.0 offers a comprehensive, cloud-based hardware and software infrastructure that includes every stage of digital added value – from components equipped with sensors through to digital services. The flexible architecture of this system provides manufacturers and operators of machines and equipment a simple and application-oriented point of entry into Schaeffler's range of digital services that can be expanded at any time. The rolling bearing, its mechatronic derivatives, and the corresponding domain expertise, provide the central source of information in this field.
Components equipped with sensors are central to the drive systems used in machines and equipment – they record data and are the fundamental "enablers" for these digital services. Schaeffler's aim is to continuously transform conventional mechanical products and integrate them into the digital world. Bearings and guidance systems equipped with sensors have already been in the market for several years.
"At the Industrial Transformation Asia Pacific 2018, Schaeffler will present a rolling bearing system that is based on standard products and can be configured in a modular fashion with different sensors, which allows virtually every desired bearing position to be equipped with sensors: The Schaeffler VarioSense," said Martin Schreiber, President Industrial at Schaeffler Asia Pacific. "This represents a major step towards a future in which not only complex systems but also simple assemblies and machines will have easy access to digitalization and the Internet of Things," he added.
Also on display at the Industrial Transformation Asia Pacific 2018, is Schaeffler's cloud-capable Schaeffler SmartCheck, which allows a simple and flexible point of entry into the digitalization of machines and equipment based on vibration monitoring. This latest version of the Schaeffler SmartCheck uses an MQTT interface to provide a direct link to the Schaeffler cloud or to any other platform based on IBM technology. It is also possible to communicate with other cloud technologies via a Schaeffler gateway or alternative gateway solutions using an OPC/UA (machine to machine communication protocol for industrial automation) interface.
With Schaeffler's Smart Ecosystem 4.0 solution, our customers and partners are now able to specifically use these information to control processes, maximize availability and optimize products, in a holistic and structured manner.
Publisher: Schaeffler Singapore Pte. Ltd.
Country: Singapore
Share Page