Schaeffler at Industrial Transformation Asia Pacific 2019
Industrial intelligence for tomorrow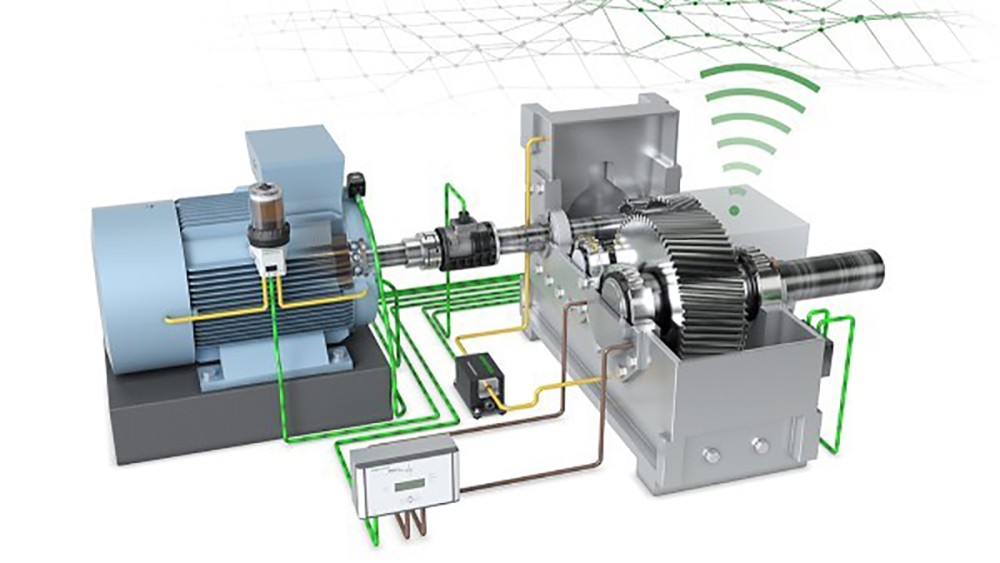 2019-10-22 | Singapore
Schaeffler presence at ITAP 2019 (Hall 2, Booth 2E02) shows how industrial intelligence improves manufacturing for tomorrow
Actively shaping digital transformation of industries with advanced solutions for predictive condition monitoring and maintenance
Schaeffler is participating in Industrial Transformation Asia-Pacific (ITAP) 2019 to showcase how it is actively shaping digital transformation of industries with versatile mechatronics, digital and industry 4.0 solutions for condition monitoring and predictive maintenance. Digital networking of production facilities along the entire value chain is one of the most important goals of Industry 4.0. "Industrial automation is a key sector where drive technology and information technology continue to grow closer together. This integration offers great potential for machine manufacturers and operators to increase performance and productivity and to reduce costs. At the ITAP 2019, Schaeffler presents a series of Industry 4.0 solution packages that are scalable and enable machine and equipment availability to be increased and processes to be optimized," explains Martin Schreiber, President Industrial at Schaeffler Asia Pacific.
Among the highlights of Schaeffler's showcase is the Drive Train 4.0, a modular predictive maintenance system that provides comprehensive solutions independent of applications and platforms. Other highlights include linear and rotary direct drive systems, SmartCheck online measuring system and Smart Ecosystem 4.0 touchscreen application demonstrating an integrated view of the complete range of components, systems and applications from Schaeffler for every stage of the industrial value chain.
Digital, modular and scalable technology for high performance
The Drive Train 4.0 exhibit demonstrates a basic concept for the digitalization and monitoring of motor-gearbox applications, which represents a wide range of drives found in all performance classes and applications. The concept connects existing technology with digital services. It is equipped with smart mechatronic products such as SmartCheck, TorqueSense, VarioSense, Wear Debris Check, ProLink and intelligent lubricators. ProLink CMS is ideal for monitoring entire production facilities in a range of sectors, including paper and steel industries as well as for machine tools.
The Schaeffler linear and rotary drive systems on display are extremely fast, highly dynamic and precise, thereby meeting the extremely high and stringent performance standards for productronics, automation and handling. Schaeffler SmartCheck is a compact, modular online measuring system for continuous monitoring of machinery and process parameters on a decentralized basis. It can be used on assemblies where such monitoring was previously too costly. As an edge device, SmartCheck teaches itself alarm limits and provides an intuitive alarm status to indicate to maintenance and production floor staff a potential failure before it occurs.
SmartCheck is an e-F@ctory partner product
The SmartCheck demonstration is an extension of our collaboration with Mitsubishi Electric as part of the e-F@ctory Alliance network. In collaboration with Schaeffler, Mitsubishi Electric offers a holistic approach for assessing the condition of a system using SmartCheck. Mitsubishi Electric's presence at the event confirms the standing global strategic partnership which supports companies with measures within the framework of the digital transformation, such as the integration of machine and plant data into MES (manufacturing execution systems) and ERP (enterprise resource planning) systems. "The collaboration on joint projects together with our e-F@ctory Alliance partners is intensifying and expanding significantly. We expect more collaboration with Schaeffler AG moving forward," said Hirokazu Banno, Vice President, Factory Automation Industrial Division, Mitsubishi Electric Asia, Singapore."
Publisher: Schaeffler Singapore Pte. Ltd.
Country: Singapore
Share Page