Transparency and efficiency through Schaeffler's service solutions
Digital services from Schaeffler are easily accessible and increase the availability of machines and equipment as well as process quality. Thanks to Schaeffler's unique system and modeling expertise, which covers everything from individual rolling contacts through to complete systems, product and process data can now be converted into useful information. Process parameters are provided, specific statements made about machine conditions, and necessary measures taken in advance in the form of digital services.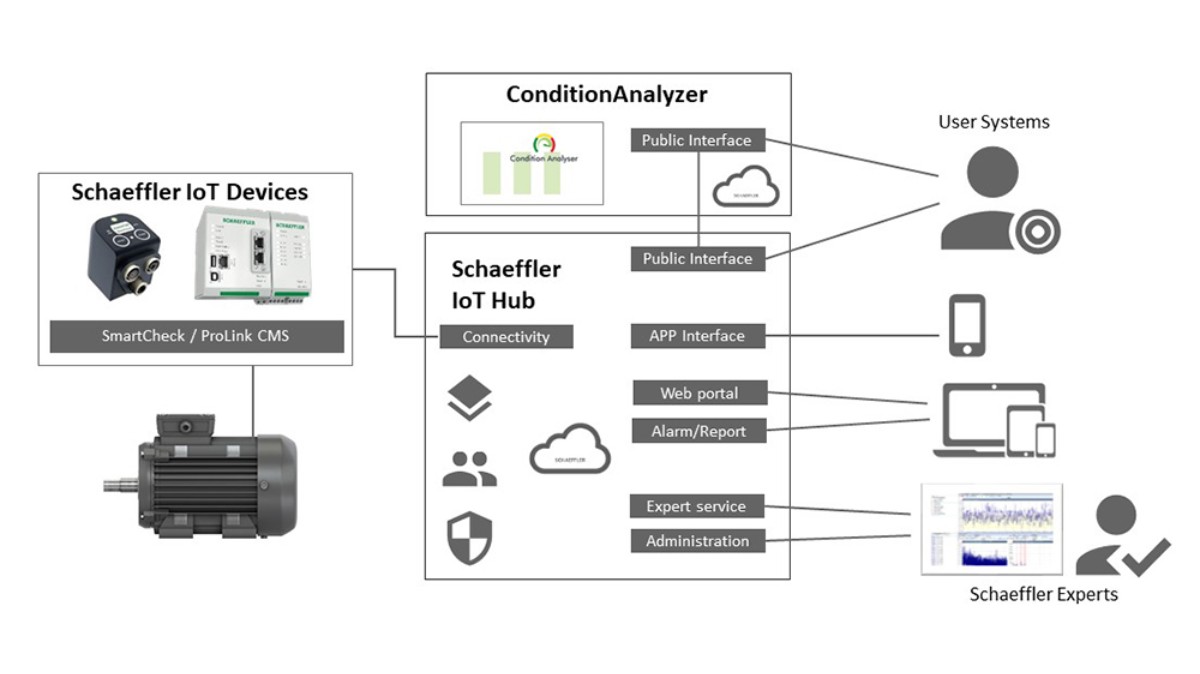 From intelligent component to cloud – Schaeffler offers a scalable high-performance IT infrastructure. The flexible and open architecture of this system offers a simple and application-oriented point of entry into Schaeffler's range of digital services that can be expanded at any time. Easy-to-configure interfaces automatically transmit information to customer systems and give access to Schaeffler's expertise.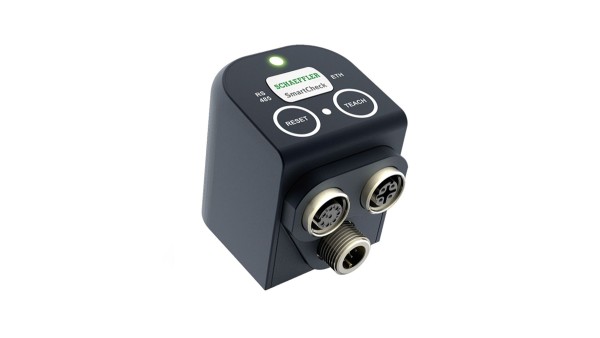 The SmartCheck from Schaeffler is a compact, innovative, and modular condition monitoring system for continuous, decentralized machine and process parameter monitoring. It can be used on machines and equipment where such monitoring was previously too costly.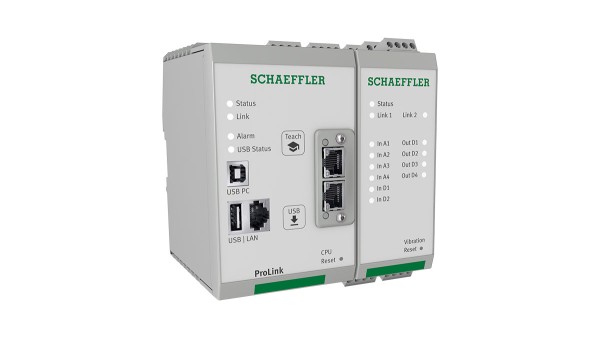 Innovative, modular online measuring system for vibration analysis for the universal monitoring of machines
Your benefit:
Increased machine availability
Prevention of unplanned downtimes
Maintenance and service personnel planning
Prevention of subsequent damage
Reduction of maintenance costs
Possibility of analyzing the cause of the defect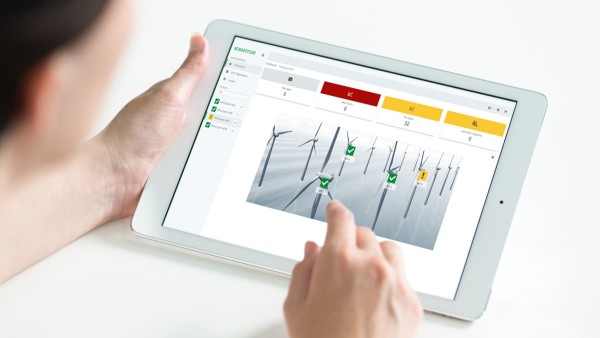 Digital service for bearing monitoring in electric motors, pumps, fans, and entire drive trains
Your benefit:
Prevention of unplanned downtimes
Reduction of maintenance costs
Transparency regarding the drive train's condition
Simple data management
Simple monitoring of entire fleets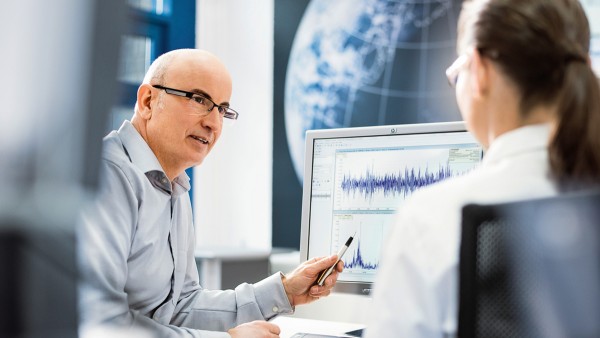 Remote diagnosis services for your machines provided by Schaeffler's experts by means of vibration monitoring
Your benefit:
Preventing unplanned downtimes through fast reaction times and a high level of diagnostic accuracy.
Regular preparation of condition reports with specific recommended actions
Alarms are given immediately via telephone or e-mail if irregularities are detected
Individual consultation on the use of vibration monitoring systems for your machines and equipment
Support for solving problems by accessing Schaeffler's global network of experts
Support from Schaeffler's rolling bearing application engineers for optimizing your machines
Further components that can be integrated into the system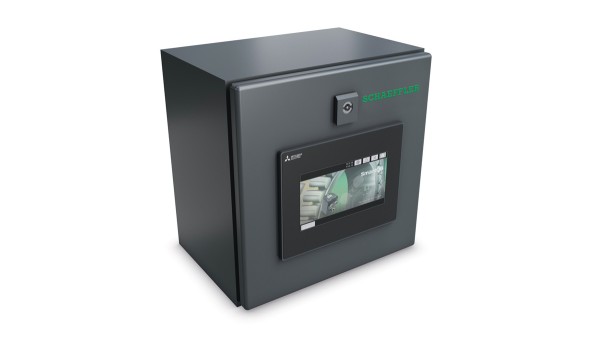 Condition monitoring solution for electric motors, pumps, and fans
SmartQB is very easy to install and does not require any specific knowledge about vibration diagnosis. Vibration data automatically generate plain text messages on the 7-inch display. Plug-and-play solution that does not require any prior knowledge about vibration analysis
Plug-and-play solution that does not require any prior knowledge about vibration analysis
Preconfigured for reliable monitoring of motors, pumps, and fans
Easy-to-understand plain text messages regarding the possible cause of the defect if irregularities are detected
Simple initial operation in only a few minutes
Can easily be extended by up to 6 sensors
Plain text messages in more than 15 languages
Live display of current values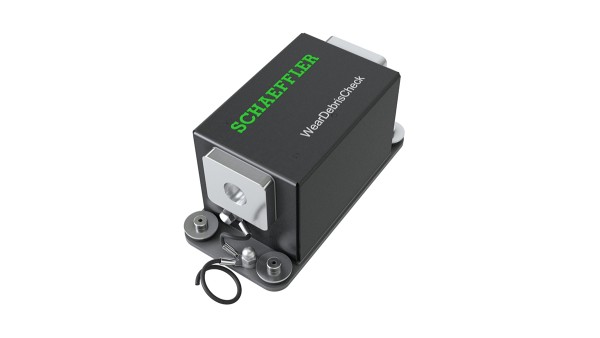 Particle meter optimizes gearbox monitoring
The Wear Debris Check is used to determine wear at an early stage in industrial gearboxes subjected to high loads based on the number of particles in the oil.
Your benefit:
Early detection of damage to bearings or gear teeth in gearboxes
Monitoring of difficult-to-access components (e.g. planetary bearing support)
Evaluation of the degree of damage using key values (particles/minute, mass/hour)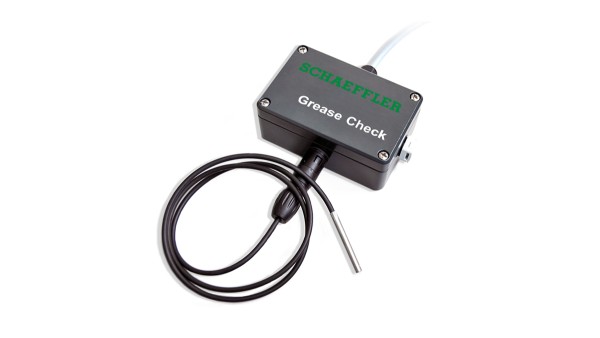 Online grease monitoring helps to minimize bearing failures
Your benefit:
Current information on the condition of bearings' grease
No outlay for manual sampling and grease analysis
Automated and optimized requirement-based relubrication possible
Cost savings for fresh and used greases (sustainability)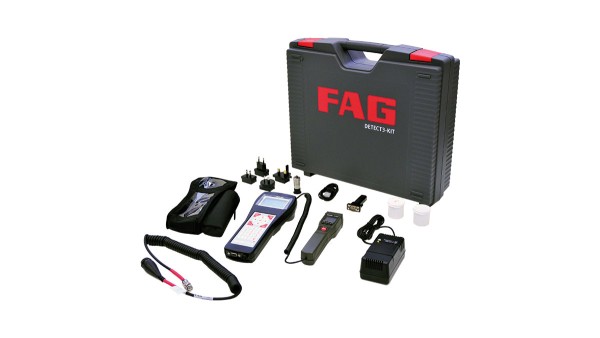 Simple vibration route measuring system with an optional balancing function
Your benefit:
Increased machine availability
Prevention of unplanned downtimes
Maintenance and service personnel planning
Prevention of subsequent damage
Reduction of maintenance costs
Possibility of analyzing the cause of the defect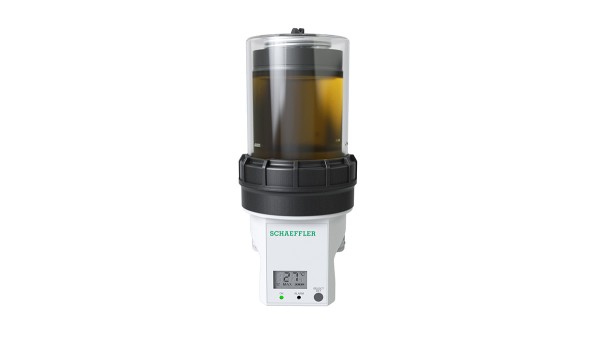 Always supplying the right lubricant to the right point at the right time
Your benefit:
Reduced outlay for complicated manual relubrication
Reduction of time-consuming repairs due to insufficient lubrication
Robust, easy-to-use system
No contamination of the rolling bearing due to contaminants in the lubrication system (sealed replaceable cartridges)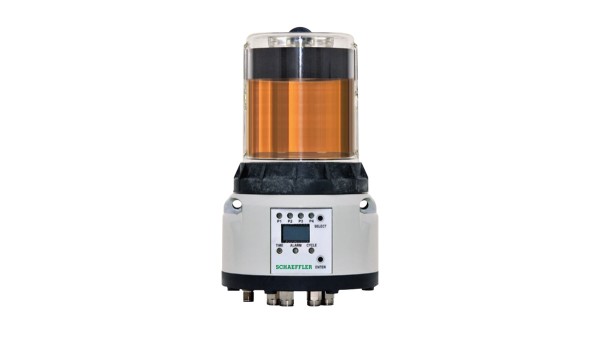 Always supplying the right lubricant to the right point at the right
Your benefit:
Reduced outlay for complicated manual relubrication
Reduction of time-consuming repairs due to insufficient lubrication
Robust, easy-to-use system
No contamination of the rolling bearing due to contaminants in the lubrication system (sealed replaceable cartridges)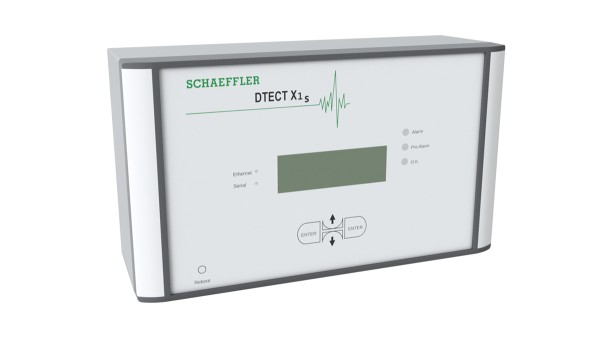 Compact online vibration measuring system that can be installed directly on the machine
Your benefit:
Increased machine availability
Prevention of unplanned downtimes
Maintenance and service personnel planning
Prevention of subsequent damage
Reduction of maintenance costs
Possibility of analyzing the cause of the defect
Product portfolio