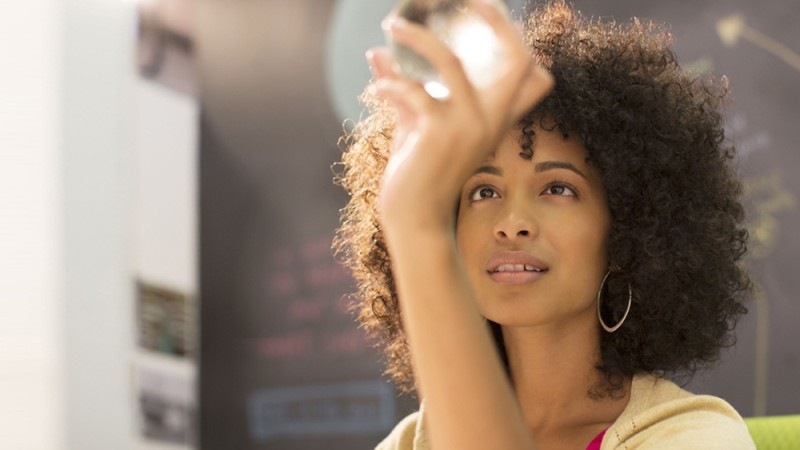 At Schaeffler Singapore, your development is our priority. Highly qualified employees are a key success factor – now more than ever. Given the increasingly shorter innovation cycles and rapid technological progress, knowledge becomes obsolete fast. Therefore, we strive for lifelong learning and continuous education with various offers pooled together under the Schaeffler Academy. We have a wide range of available courses, we offer language, communication or intercultural trainings to allow you effective collaboration with global peers.
Leadership and high-potential programs support your personal growth and career development. Furthermore, we provide target group specific trainings focusing on future trends to ensure our employees are well equipped for tomorrow's challenges.
Professional trainers, modern teaching methods and technology help to guarantee a high transfer of skills and expertise. Our learning opportunities aim to support all employees in achieving professional and personal goals – from entry level to top management. We at Schaeffler Singapore want to support our employees every step of the way.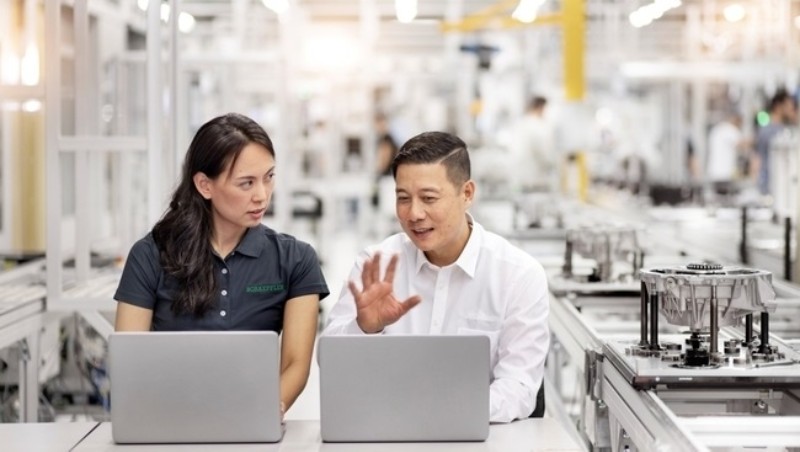 Talent management is essential at Schaeffler, as people make the difference. We continuously offer exciting opportunities to develop you to the best of your potential through our global talent management processes.
In Schaeffler, we aim to enhance employee's individual performance and continuous development, through setting goals with clear expectations, and continuous feedback dialogs. Employees will have performance goals that will empower them to take ownership for their work, and development goals that will prepare them to succeed in the current role and for future career advancement
An annual discussion is held globally to foster development opportunities across countries and divisions, to ensure sustainable talent pipeline for our future success in Schaeffler.
Join us to become our talent, to receive these opportunities to push your boundaries and gain new exposure! Unleashing your potential for a rewarding career with us in Singapore, or in our other locations worldwide.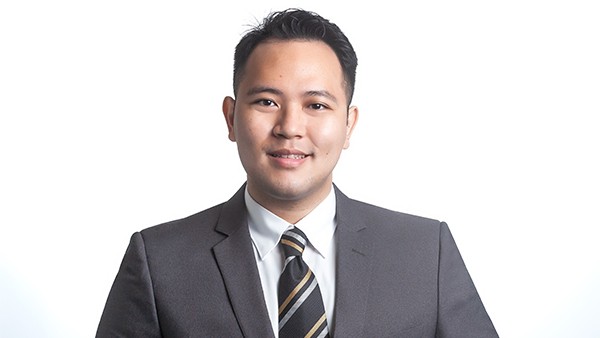 Benaya Christo (Research & Development)
I joined Schaeffler two years ago as a R&D Specialist after graduating from university. I was based at the Schaeffler Hub for Advanced Research (SHARE) at NTU. In Schaeffler, trust permeates the organization. I was empowered to lead multiple project discussions in my first year, having the chance to collaborate with highly experienced professionals. I was not expected to have all the answers, but to speak frankly and to work on the problem cohesively. This made me feel valued and gave me a sense of ownership in my work. I was given the opportunity to work with startups around the APAC region which gave me very good insights into robotics and industrial 4.0. I've learnt the importance of being open to creative discussion while staying grounded and listening for real needs. My career with Schaeffler thus far has been very rewarding and I hope to welcome you aboard!
Jonathan Yap (Sales Processes and Tools Industrial Asia Pacific)
Schaeffler is a company focused on sustainability for the future – coincidentally, I first got to know about Schaeffler through its "Mobility for Tomorrow" campaign. My first posting was the Graduate Development Program (GDP) that Schaeffler offered, where I had the opportunity to get an overview of things at Schaeffler, which is also built on engineering excellence. On top of that, the GDP offered me the chance to try my hands out at a variety of functions and get a more comprehensive understanding of the different business units in Schaeffler. This helped greatly in my current regional role, to be able to communicate different topics effectively to the colleagues in the different countries.
Daryn Holkenbrink (Special Tasks Asia Pacific)
I joined Schaeffler in 2016 as a Junior Executive Assistant. Still fairly new to the workforce, I was eager to learn and develop myself. I was assigned a mentor who gave me constructive feedback and tips invaluable for someone at the beginning of their career. In regular dialogues with my managers, we discussed my goals openly and defined a development plan consisting of inhouse and external trainings, as well as a job expansion. Along with this, what I value most at Schaeffler is the constant empowerment to take ownership of topics important to me and the encouragement I receive from my managers to explore new areas and tasks. Today, as a part of the Regional CEO's Office, I contribute to the development and implementation of our regional strategy. The supportive and constructive culture that enabled me to develop my skills and knowledge are what distinguishes Schaeffler as a great employer.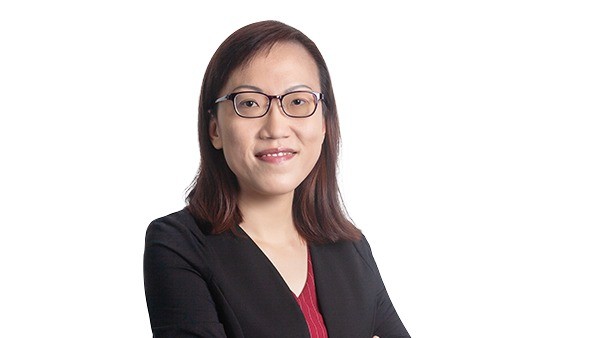 Gillian Soh (Demand Management Industrial South East Asia)
I joined Schaeffler in 2000 as a logistics administrator -it was my first job after graduation. What has kept me here for 20 years is the friendly working environment and support from selfless leaders who offer good guidance. I was got great opportunities to improve professional management skills from my leaders/mentors/HR colleagues through leadership programs, on-the-job trainings and projects. The leadership program equipped me with relevant skills and tactics to manage different groups of people in the same team. Individual teammates complement each other to make a great team. Do come and join our warmth and happy family where all members are selfless, generous and approachable!
Sahrizal Adam (Schaeffler Aerospace Shopfloor)
I was excited to be given the fresh opportunity to be part of the pioneer team to setup the new aerospace facility in Singapore in 2014. It was a unique experience for me, despite being in the aviation industry for a decade. Throughout my employment, I have always received tremendous support from my immediate boss to upgrade myself not only in terms of academia but also technical knowledge. Courses such as leadership training, internal auditor course and CAAS examinable courses, helped lead to the milestone in my career when I was promoted to the role of supervisor in 2019. It shows that management recognizes and appreciates the dedication and hard work of each individual staff in the organization regardless of their position. I look forward to continuing to grow together with the organization.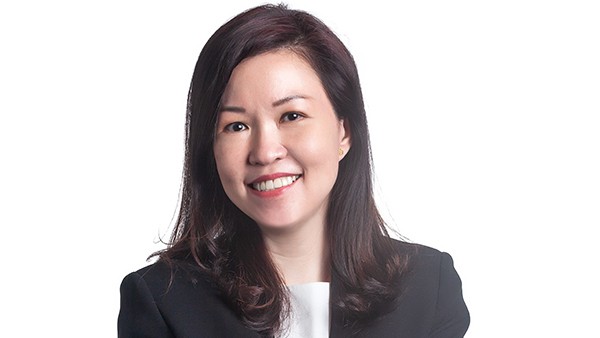 Rose Au Yong (Regional Pricing Automotive Aftermarket Asia Pacific)
I joined Schaeffler in my late thirties as an Executive Assistant in the business unit of Automotive Aftermarket (AAM) SEA back in the year 2008. Three years later, a new regional AAM Asia-Pacific team was created in Singapore office, and I was given an opportunity to be re-designated to the new team. I was excited as it broadens my scope by reaching out to colleagues in countries of ASEAN, including India and China. Coming to work makes me happy as I get to interact with colleagues from different countries, learn their diverse cultures and work as a team to grow. The job rotation and recognition program in the Automotive Aftermarket exposes me to different business functions and allows me to accumulate new skills over the years, from an Executive Assistant, Business Analyst to an Assistant Manager of Regional Pricing today. The systematic career development, networks, and specific target group trainings in Langen, Germany have boosted my confidence to take up each new role to the best of my abilities.
Share Page