Schaeffler partners with Garry Rodgers Motorsports as sponsor for Touring Car Racing Series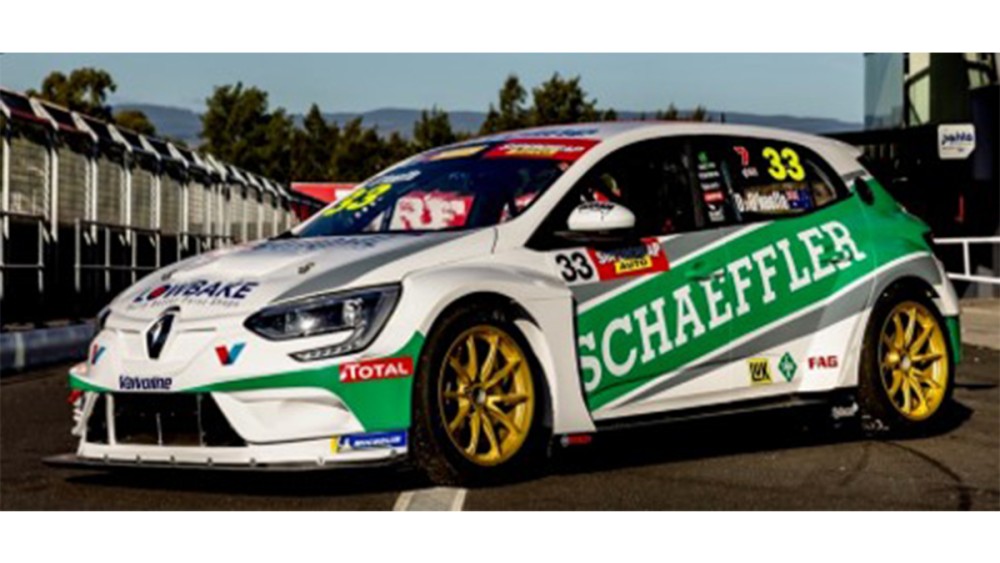 2021-06-18 | Australia | Singapore
Schaeffler Australia joins Touring Car Racing (TCR) as sponsor for driver Dylan O'Keeffe for the remainder of the 2021 season
TCR series is the latest in a worldwide factory-derived motorsport program of the World Touring Car Championship (WTCC)
Motor sports has always been an interest of Schaeffler as the ultimate proving ground for new technologies from internal combustion engines through to all-electric race cars
Belrose | June 08, 2021 | Automotive and Industrial supplier Schaeffler Australia has announced a major sponsorship deal with Touring Car Racing (TCR) driver Dylan O'Keeffe for the remainder of the 2021 season. Participation in Motor sport has always been an interest of Schaeffler as it provides the platform to test its technologies under extreme conditions. While offering full support and celebrating the successes of the partner teams, Schaeffler continues to research and work with the findings to achieve outstanding quality and reliable products. This is then transferred to volume production for customers.
"Through TCR, we want to showcase the technological and engineering expertise behind the Schaeffler brand," explained Warren Barnett, Schaeffler Australia Automotive Manager. "At the same time, the event gives us the opportunity for more people to know Schaeffler better, and the solutions we offer, including LuK, INA and FAG. For this, Dylan makes an excellent fit, given the high level of technical expertise that he gained at Garry Rodgers Motorsport."
Schaeffler pioneers motion to advance on how the world move. Its innovative technologies help partner teams to achieve new record times, victories, and titles.
"We have seen great performance of our solutions with the participation in Europe's Deutsche Tourenwagen Masters. We believe that the TCR has the similar presence and connections in the motor sport scene in Australia and look forward to see great results," Barnett added.
Schaeffler driver Dylan O'Keeffe currently ranks fifteenth outright in the Australian TCR series. O'Keeffe, a Bathurst stalwart, has competed in both the Australian and World TCR series, and boasts a Class B win at the 2017 Bathurst 12 Hour, an eleventh-place finish at the 2020 Bathurst 1000 and a sixth-place finish at the 2019 edition of the 250km Super 2 Series race.
Publisher: Schaeffler (Singapore) Pte. Ltd.
Country: Singapore
Share Page