Schaeffler Singapore participates in local traineeship program to develop young professionals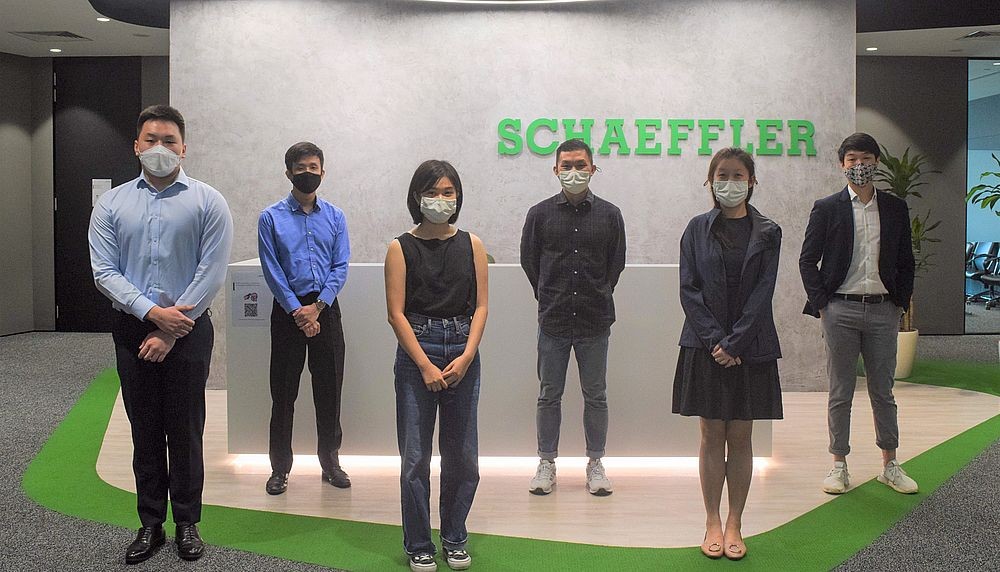 2020-11-23 | Singapore
Schaeffler Singapore participates as a host organisation in local government initiative, "SGUnited Traineeship Program" to support the communities amidst high local unemployment rates
Schaeffler prioritises further development of young professionals by offering real-work experience and skillsets to the fresh graduates under the traineeship program.
At an all-time high of 3.4%, Singapore's overall unemployment rate climbed past the last high of 3.3% which was recorded during the Global Financial Crisis in September 2009. Apart from health, the COVID-19 pandemic brought about significant negative impacts across the globe and Singapore was not spared either. The country's economy is at its worst recession since independence.
Contributing to the unemployment rates are the fresh school leavers, which is made up of 50,000 from various tertiary institutions in Singapore and overseas..
As part of the slew of support measures, the Singapore government rolled out the SGUnited Traineeships Program, which aims to assist fresh graduates by providing them with a head start into emerging sectors and allowing them to acquire industry-relevant experience. The build-up of skills, knowledge and network will boost the graduates' employability in preparation for the eventual market recovery.
Schaeffler Singapore identified this as an opportunity to do its part for the local communities by participating in the program as a host organization. This is guided by the values of a global family business, where long-term thinking and responsible actions have always characterized the culture of the Schaeffler Group. As one of the company values, "Sustainable" means enabling a future worth living, with the objective to combine economic success together with business partners, the environment, employees and society.
Embarking as a host organization requires working out clear traineeship development plans with the government authority in order to bring in the new graduates. These plans ensure that there will be meaningful developmental opportunities during the traineeship period.
Mr. Alvin Ow, Manager for Talent Acquisition AP, shared, "As part of our sustainability values, Schaeffler prioritizes quality trainings and further developments of young professionals. The government's aim of supporting the local graduates is what Schaeffler advocates. We are pleased to be part of the SGUnited Traineeship Program and hope that the trainees will gain valuable experience and skillsets during their tenure with us."
"I am really excited as Schaeffler stood out to me as a company that is hungry to push and grow because it is looking to inject design into their traditional engineering roots. Moreover, I also get to work alongside with people of different expert groups, exposing me to different perspectives of design, technology and business," shared Ms. Mariel Chua who is an SGUnited trainee assisting in the IT & Digitalization and Share@NTU team. She graduated from the National University of Singapore with an Honors in Bachelor of Arts in Industrial Design.
"What is truly special for me, is Schaeffler's value emphasis on family. This value has been felt strongly in everyone I've met. I am blessed to be in such an environment as a start of my career journey and I look forward to learning and growing with Schaeffler in this program," she added.
Publisher: Schaeffler (Singapore) Pte. Ltd.
Country: Singapore
Share Page