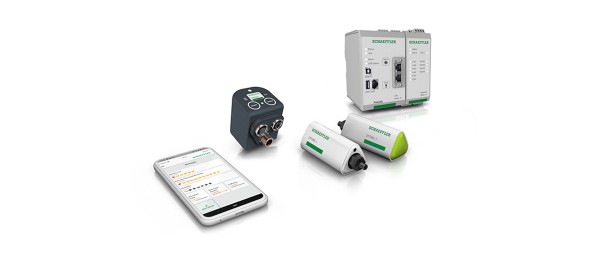 The end of unplanned downtime
How to monitor all your machines using a single smartphone app
Imagine being able to simultaneously monitor all the machine units on your production line or even in your entire plant. Added to that imagine further that you could check the status of all these units using a single app on your smartphone. Sounds good? Is good! Having such a capability would mean the end of unplanned machine downtime. We'll show you how this can be achieved, using a virtual cement plant as an example.
Thousands of machine units with different requirements
Different machines and operating conditions require different monitoring systems. Consider special environmental conditions – such as high temperatures, for example. Or machines with constantly changing operating conditions, such as fluctuating loads and speeds.
Different systems covering all applications
Schaeffler offers customized condition monitoring (CM) systems for data collection for any machine and operating condition: from our proven and highly precise SmartCheck devices to our ProLink CM system with external sensors and our new *OPTIME solution for monitoring thousands of units easily, quickly, and cost-effectively.
A single app to keep everything under control
The data from our various condition monitoring systems all converge on a cloud-based monitoring platform. There they are analyzed and are immediately available on your smartphone via the OPTIME app as a central interface. The app shows the real machine status according to criticality, provides clear recommendations for action, and issues an alert, if necessary. This allows you to optimally plan your maintenance operations.
​*OPTIME is now available in Europe, China, USA, Canada and selected countries in Asia Pacific (Malaysia, Philippines, Thailand, Australia, New Zealand and India). Other countries will follow soon.
Contact Us
Do you have any questions about our products?