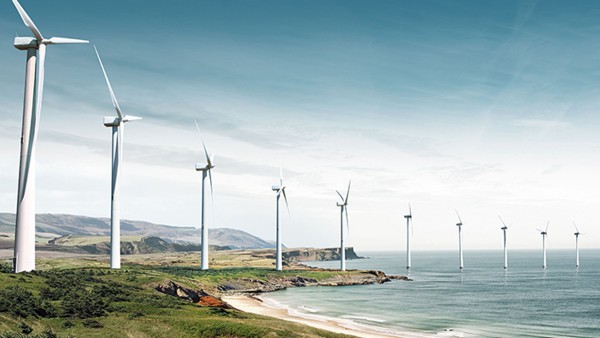 Precise bearing preload reduces failure risk and thus ensures lower electricity generation costs
Preloaded tapered roller bearings are mainly used in large wind turbines with a capacity of 5 MW or more. In addition to the high reliability and long operating life of these bearings, the precise bearing preload also makes a decisive contribution to the proper function of the bearing arrangement. Even slight deviations from the specified values increase the risk of failure. In this context it is important to understand that even one individual instance of damage occurring in an offshore plant can result in costs in the six-figure euro range.
From assembly to operation – Premesy measures preload with high precision
The innovative Schaeffler Premesy preload measuring system is the first to enable high-precision preload measurement during bearing assembly. In addition, it can also monitor bearing preload during operation. Deviations can thus be identified in good time, which allows planned maintenance work to be carried out before any damage occurs.
What Schaeffler Premesy does for wind power
Reduction of levelized cost of electricity (LCOE) due to avoidance of failures
Maximum possible operating life of the rotor bearing arrangement
In the final analysis: increase in competitiveness
Technical advantages of Schaeffler Premesy
Optimized and documented bearing preload
Distance measurement with maximum precision (< 5 µm)
Stationary and rotating application possible during mounting
Online visualization of the mounting process
Monitoring of bearing preload during operation
Extremely robust (sensor IP69), therefore ideally suited for use in harsh conditions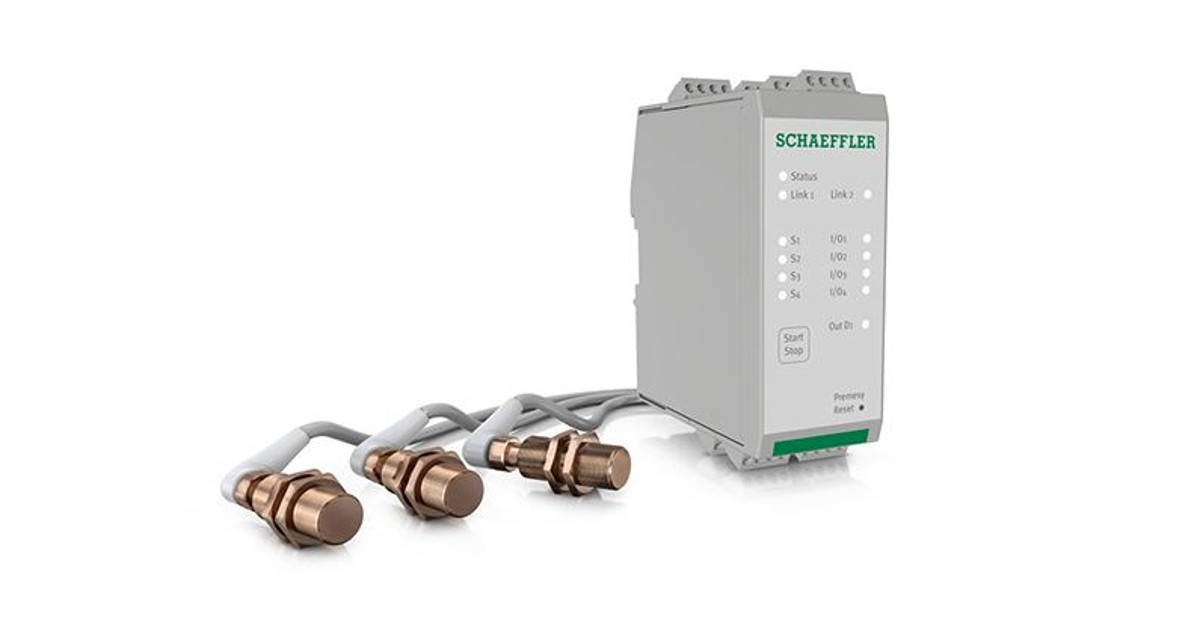 The Schaeffler Premesy preload measuring system was developed further based on the Eolotec GmbH product of the same name. It is now available exclusively from Schaeffler
Exact bearing preload – as well as documented measurement
Until now, fitters had to use manual measurements to ensure that the required preload value would be achieved during mounting. Measurement at the bearing seat was only possible to a limited extent. For the first time, Schaeffler Premesy ensures the high-precision measurement of bearing preload during assembly, after the cooling of heated bearing parts, and during ongoing operation. The effects of material fluctuations or temperature influences are automatically taken into account.
Instead of relying on a mounting process based on manual measurements, Schaeffler Premesy offers certainty – even in black and white, if required. Because the measurement results can be documented. This means that mounting with optimum bearing preload can be clearly substantiated. OEMs thus have a crucial proof of quality for their turbines.
Just launched on the market, already an award winner
Just how interesting our innovative solution is for the wind industry is demonstrated by the fact that it has already received the Wind Future Award 2021. The judges selected Schaeffler Premesy as the winner in the category "Smart Technology Innovation of the Year" at ASEAN Wind Energy, the largest onshore and offshore wind energy event in the Southeast Asia region.
Conclusion
Confidence in FE calculations and the mounting process is good, but precise control with Schaeffler Premesy is much better. And this applies not only to wind turbines, but also, for example, to marine drives and output shafts of large gearboxes. We are happy to provide additional information and advice!
Premesy will be available in the Asia Pacific in 2022. Please contact your local Schaeffler sales representatives for further information.
Do you have any questions about our products?
Link