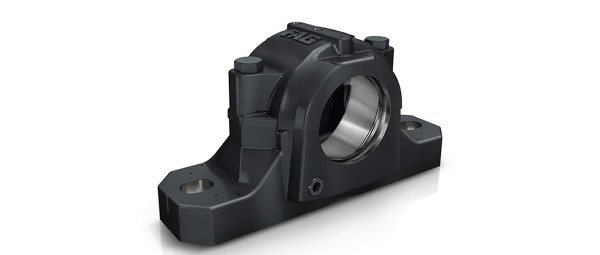 New generation of plummer block housings SES
Innovative. Robust. Compatible.
With the SES series, Schaeffler is launching a new generation of small housings, set to replace the current SNV and SNG portfolio. The most common sizes, including relevant accessories, can be ordered already. The transition will be completed within the next few months. Delivery will start in October 2021. Unlike in the past, the new housings are compatible with all established solutions available on the market. Since the housing dimensions now comply with common standards, it is now easy to match competitor products. This means that there is nothing in the way of switching to the new plummer block housings SES. And the changeover is worthwhile. The new SES series offers a number of technical innovations that ensure even greater efficiency and cost-effectiveness for machinery and plants.
Flexible modular system for numerous applications
Made of high-quality flake graphite cast iron, the housings are suitable for rolling bearings of various diameter and width series, and for shaft diameters ranging from 20 to 160 mm or ¾ to 5½ inches resp. Split plummer block housings SES are designed for fitting with split, unsplit, and sealed spherical roller bearings. A broad portfolio of seals and accessories makes the SES housing optimally equipped for diverse operating conditions found, for example, in the field of raw material extraction and processing, materials handling, the paper industry, and agricultural machinery. In addition, the new plummer block housings SES offer a number of persuasive technical advantages:
Optimized design for longer bearing life
The unique housing geometry results in optimized load distribution in the rolling bearing. This significantly reduces bearing wear and thus the operating life is longer. A truly unique selling point from Schaeffler.
Particularly robust for harsh operating conditions
The housings are extremely robust due to their material and rigidity. As a result, they offer optimum bearing protection – especially in harsh ambient conditions.
Optimum lubricant supply and a grease outlet hole
Lubrication holes in the upper housing section allow optimum lubricant supply to the bearing. A standard grease outlet hole ensures controlled discharge of used grease.
Connection option for condition monitoring systems
Pilot holes in the upper housing section indicate suitable connection positions for condition monitoring. The housing is thus ideally prepared for Industry 4.0 solutions.
Easy installation due to markings for shaft and bearing alignment
Indentations indicating the shaft and bearing centers allow rapid and simple housing alignment. This saves mounting time and reduces overall operating costs.
Clever sealing solutions for different requirements
There are different seals for different operating conditions: double lip seals, labyrinth seals, felt seals, V-ring seals, and Taconite seals.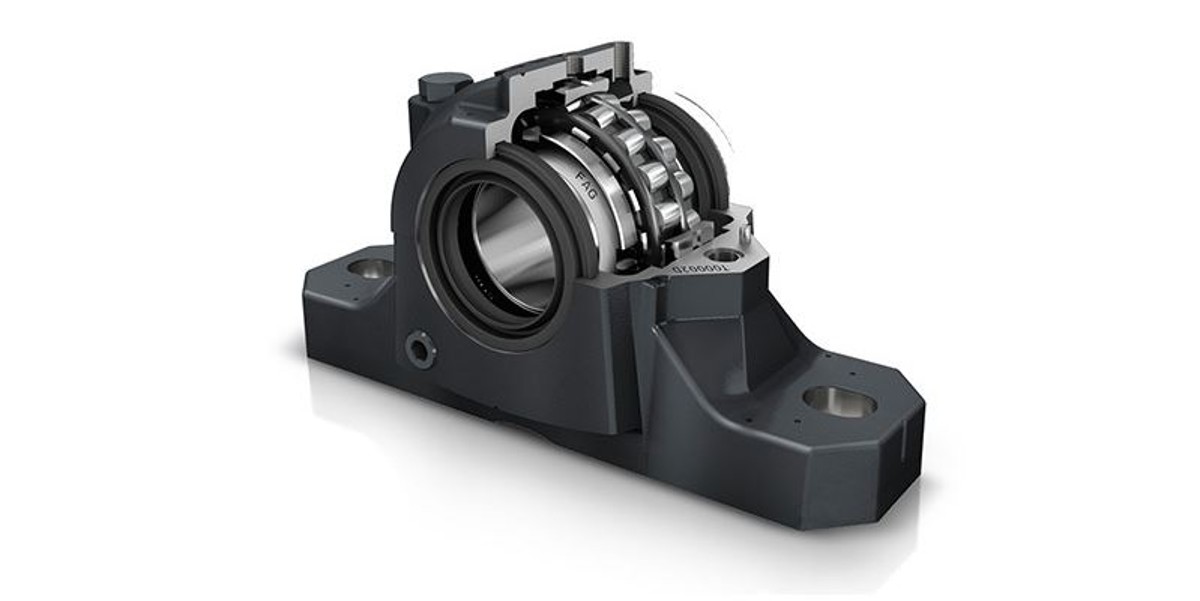 Split plummer block housings of the new SES generation offer design advantages, full interchangeability with conventional market solutions, and product designations that allow easy matching.
Conclusion
Would you have thought that housings could extend the operating life of bearings? Our new SES housings can do it! And as they are compatible with many market solutions, you can now take advantage of this even if you have been using competitor products thus far. When are you switching?
Do you have any questions about our products?
Links
More information about our new plummer block housings SES
Download of our PDF brochure "SES Plummer Block Housings"
Download of Technical Product Information "Split Plummer Housings SES"