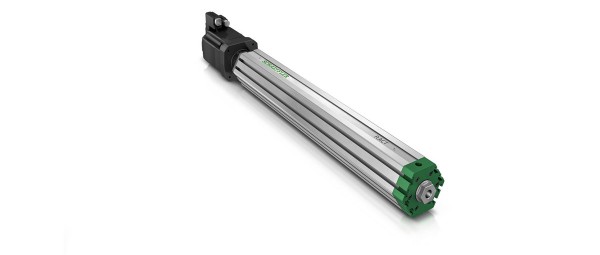 Schaeffler P.ACT linear actuators
Maximum power density and modular flexibility in a compact format
Our electromechanical linear actuators of the P.ACT series offer high power density and significantly improved energy efficiency over hydraulic and pneumatic systems, while featuring a rigid and robust hexagon design. Integrated T-slots along the entire actuator length enable flexible fixing options for the actuator and accessories. The linear actuators can be flexibly configured via a modular system platform, which enables them to be individually optimized for specific applications together with other Schaeffler components. As an additional advantage, this also considerably simplifies the ordering process.
Typical Schaeffler style – enhanced performance, more options
P.ACT linear actuators from Schaeffler can be used both as force actuators and precise positioning systems. As such they are suitable for a wide variety of industrial applications including in production machines, drive technology, mobile machines, industrial automation, or the raw materials industry. The actuators are flexibly configurable and offer high performance and energy efficiency in a small design envelope. This makes it possible for them to be used in new fields of application, for example in commercial vehicles. Our high-performance PWG planetary screw drive and Schaeffler ZKLF spindle bearing supports ensure reliable operation even under challenging conditions.
Technology with added value – the advantages at a glance
Very high power density with compact design envelope
Flexibly configurable via modular system platform
Significantly improved energy balance compared to hydraulic and pneumatic systems
Robust and rigid aluminum housing, hexagon design
Integrated T-slots for flexible installation of actuator and accessories
Optionally available with high-performance linear measuring system and/or additional position switches
Conclusion
P.ACT series linear actuators from Schaeffler offer maximum power density and efficiency. Their modular system platform allows for simple, time-saving configuration for a wide variety of applications.
Contact Us
For further enquiries, please contact us here.
Links
More about our P.ACT linear actuators
PDF download of "P.ACT linear actuators"