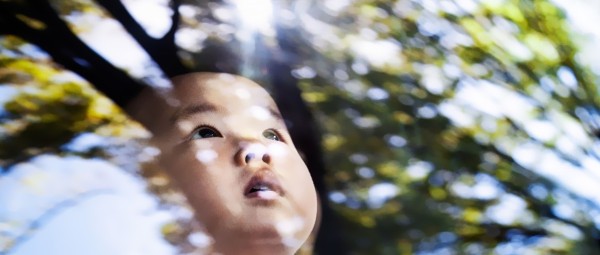 Schaeffler partners EcoMatcher to drive sustainable rewards
Long-term thinking and responsibility are some of the key characteristics that have guided the culture of Schaeffler as a family business. This means enabling a future by ensuring economic success while assuming responsibility for the environment and society when it comes to sustainability.
As part of our initiative to create a more sustainable culture beyond operational targets, we are exploring the use of digital tools and solutions to incorporate sustainable practices through an engaging and interactive platform.
We have partnered with EcoMatcher, a B-corp-certified social enterprise, to support ecosystem restoration around the Asia Pacific. Leveraging the corporation's transparent and interactive tree-planting technologies, Schaeffler employees can now use trees for corporate gifts, rewards, and employee engagement programs with just a few clicks: contributing to an environmentally friendly gifting option.
The technological platform
EcoMatcher's technological platform provides a one-stop-shop for users to engage in tree planting activities virtually meaningfully. With its online tree tracker and mobile app, users can virtually visit and get comprehensive information about their planted trees. The platform also provides users the ability to name their trees and learn the story behind the farmers responsible for planting their trees.
In ensuring greater transparency of contributions and tree planting efforts, EcoMatcher's robust platform includes a carbon calculator that allows users to calculate the carbon contributions of their trees and get insights into their carbon-offsetting efforts and programs.
Our partnership with EcoMatcher
"Sustainbility is part of Schaeffler's long-term growth. We look to provide an interactive platform for stakeholders to support our efforts towards environmental and social responsibility. Through our partnership with Ecomatcher, we will be progressing towards carbon-neutrality across our business operations." Dawn Lim, Assistant Manager, Corporate Marketing at Schaeffler Asia / Pacific, said.
The 1,000 trees planted in the 'Schaeffler Forest' will sequester 250 tonnes of CO2 over the trees' lifetime. Schaeffler will continue to expand the green footprint to other locations across the region as a continuous engagement towards ecosystem restoration initiatives
With the aim to extend this partnership to our customers, partners and communities around us, the project is now truly collaborative. Anyone can plant a tree in the Schaeffler Forest by subscribing to the digital edition of the technology magazine "Tomorrow".
As part of Schaeffler Group strategy Roadmap 2025, sustainability is anchored as a key focus area of our long-term growth target. To learn more about Schaeffler's sustainability agenda, click on Sustainability report
Share Page