Schaeffler showcases innovations for robotics and services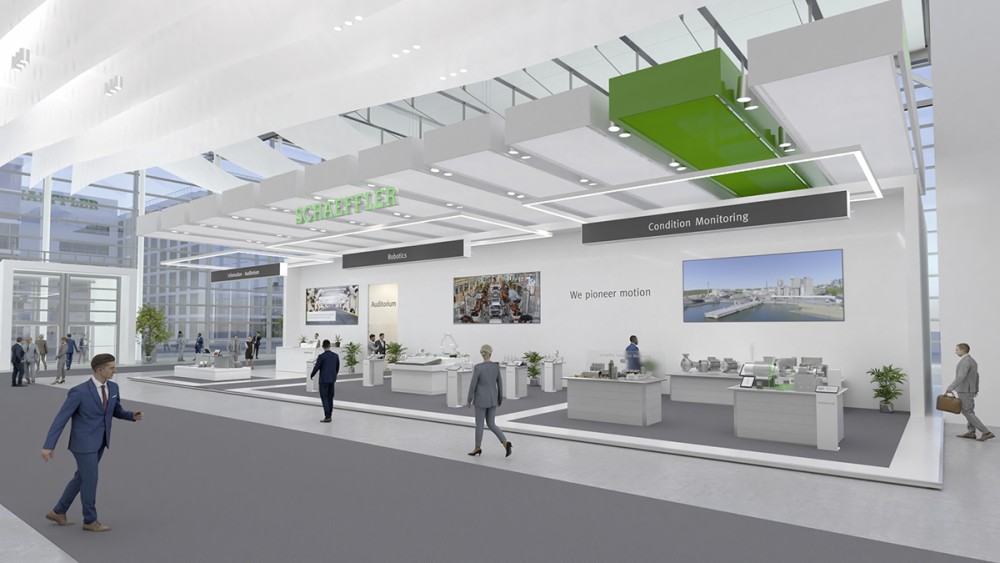 2021-04-12 | Schweinfurt | Singapore
Increasing automation and autonomous production offer considerable growth potential for Schaeffler
Schaeffler is presenting itself as a partner for lightweight robotics at the "Hannover Messe Digital Edition"
Condition monitoring solution OPTIME developed further and wins award for its design
Increasing automation and the goal of autonomous production offer considerable growth potential for Schaeffler, especially with respect to robotics solutions and service solutions based on digital technologies. For this year's "Hannover Messe Digital Edition", Schaeffler is bringing their innovations in the fields of robotics and services to life virtually.
"We want to occupy a key position in the rapidly growing markets of condition monitoring and robotics," says Dr. Stefan Spindler, CEO Industrial of Schaeffler AG. "Through strategic initiatives and close collaboration, we offer our customers innovations for the production of the future."
Expertise generates added value
As an integrated automotive and industrial supplier, Schaeffler has considerable opportunities to create synergies. Wide-ranging technology expertise and process experience from the Automotive Technologies division of Schaeffler come together in the development of robotics innovations. Digital services by Schaeffler are based on their expertise in the field of rolling bearing design and application, among others. "Our industrial business is of particular importance to the Schaeffler Group's strategic development," explains Klaus Rosenfeld, CEO of Schaeffler AG. "In the medium-term, we want to grow faster with the Industrial division than global industrial production under our own steam."
New potential areas of application for lightweight robots and cobots
With a modular portfolio of innovative bearing supports, robot gearboxes and drive motors, Schaeffler has positioned itself as a partner for lightweight robotics. These system components play a crucial part in the performance of compact robots and hold the potential for great advances in development. With the increasing power density and precision of these components, lightweight robots and cobots can be used in areas of application that require higher speeds, precision and cleanliness levels, as well as increased load-bearing capacity. Schaeffler offers the components separately or as matched systems which meet customers' requirements for maximum compactness, dynamics and performance.
IoT solution OPTIME reduces downtimes
OPTIME is a user-friendly, wireless IoT solution that makes the condition monitoring of machines in production processes efficient and cost-effective. Installation and commissioning are so easy that several hundred units can be integrated without issue in one day. The latest update enables two more IoT-capable hardware solutions by Schaeffler to be connected: ProLink and SmartCheck. This makes condition monitoring for a very wide range of machines and often even entire plants a possibility. Status information for all systems is clearly visualized in the OPTIME app.
Schaeffler was awarded the 2021 Red Dot Design Award in two categories for OPTIME's outstanding product design, functional configuration, and high level of innovation.
Publisher: Schaeffler (Singapore) Pte. Ltd.
Country: Singapore
Share Page