Schaeffler showcases innovations in robotics and services in Japan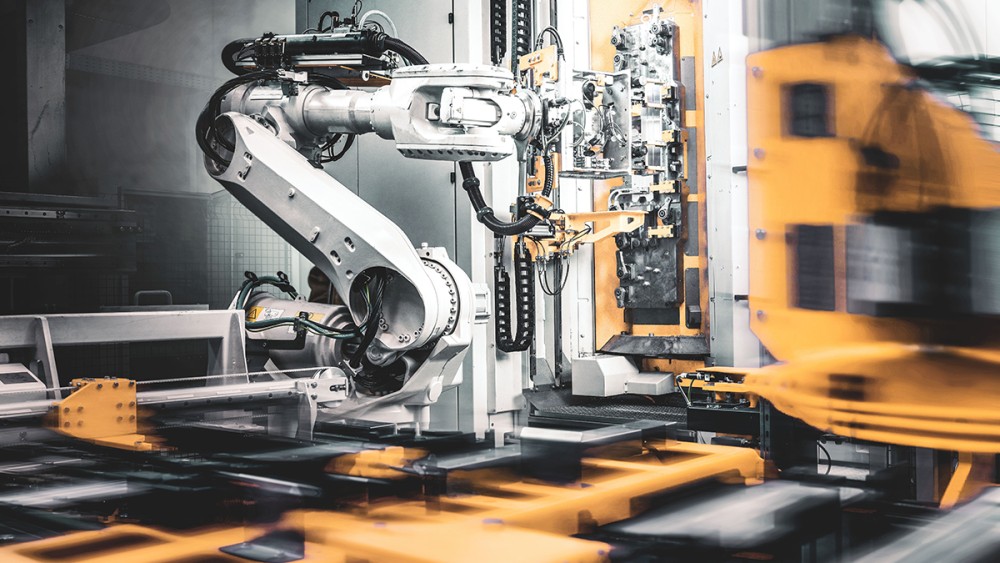 2022-03-08 | Yokohama | Singapore
Schaeffler's maiden participation at International Robotics fair iREX, one of the world's largest robotics exhibition
High-performance DuraWave precision strain wave gear and lightweight UPRS-series motors make a debut in Japan
Schaeffler to showcase patented planetary gearboxes from the recent strategic acquisition of Melior Motion GmbH
Automotive and industrial supplier Schaeffler will exhibit at the upcoming International Robot Exhibition (iREX) from March 9 to 12, 2022, at Tokyo Big Sight (Tokyo, Japan), one of the largest exhibitions focused on robotics in the world. Apart from showcasing high precision products from Schaeffler, the exhibit will also feature products from Melior Motion, a recent strategic acquisition by Schaeffler.
Exhibiting at iREX for the first time, Schaeffler will feature its high-performance components and system assemblies, focusing on applications in lightweight robots and cobots that require high speed, precision, and increasing load-bearing capacity. These components include the XZU double row angular contact needle roller bearing, the DuraWave precision strain wave gear, the UPRS-series motors, and Melior Motion's planetary gearbox. These components can be applied individually per customer requirements or combined for maximum performance.
In January this year, Schaeffler acquired Melior Motion GmbH, a company with a track record for innovative planetary gearbox for industrial robots. Featuring a patented planetary design with an integrated helical gear stage, the gears have a circumferential backlash of less than 0.1 angular minute and are considered to be virtually backlash-free. Similarly, thanks to the patented design for wear regulation, the circumferential backlash of the gears remains unchanged over the entire long service life. With this addition to its existing portfolio, Schaeffler moves forward to expanding its business opportunities in this growing market.
Alfred Lee, President Industrial Asia Pacific, said: " We are excited to be part of iREX 2022. At Schaeffler, robotics is one of the focus areas in our Industrial business. For several decades, we have been offering a comprehensive portfolio for industrial robotics based on conventional bearing components and specialized products that are matched to suit articulated robots. With Japan being at the forefront of the robotics and automation industry, we are proud to showcase our technology expertise and systems know-how through our expanded portfolio of automation solutions in meeting the demands of the market."
Dr. Volker Maier, Chief Technology Officer at Schaeffler Asia Pacific, said: "Asia Pacific's rapid economic growth and increasing investment in modern technologies are driving demand for robotics automation. Similarly, in light of the global challenges, businesses are growing increasingly automated to minimize the risks of their operations. As a key components and systems supplier, robotics is an important business area. Hence, we have invested heavily into our R&D teams and collaborated with leading universities globally, such as Nanyang Technological University in Singapore, where our SHAREatNTU facility is focused on developing innovative industry 4.0 and robotics solutions. These solutions help our customers to optimize their processes, enhance their efficiency and flexibility, and support them in becoming more resilient and sustainable."
The use of robotics, including robot arms, primarily used in industrial automation, is now expanding into new market sectors. At the same time, some of these sectors, such as the healthcare or medical industry, require more complex movements beyond simple, repetitive tasks – giving rise to potential technological advancement and market growth.
Amidst the concerns surrounding the Covid-19 situation, the show will be held with infection-prevention measures implemented through the support and collaboration of all involved, including organizers, exhibitors, and visitors. Interested parties who are unable to visit the exhibition in person are invited to download the Schaeffler Robotics AR app from the app store and experience Schaeffler's range of robotic solutions on their mobile devices.
Publisher: Schaeffler (Singapore) Pte Ltd.
Country: Singapore
Share Page