Schaeffler introduces Schaeffler TruPower product portfolio in Malaysia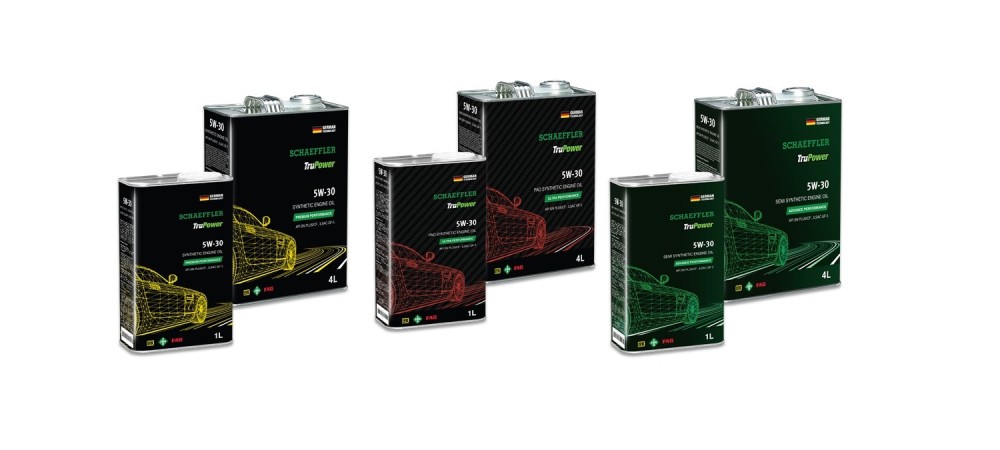 2022-11-12 | Kuala Lumpur, Malaysia | Singapore
Schaeffler TruPower is a product brand of Schaeffler providing comprehensive maintenance solution for vehicles
Additional products under the Schaeffler TruPower portfolio such as brakes, transmission, and coolants will be introduced next year
Future expansion of the portfolio includes countries such as Indonesia, Vietnam and Philippines
Schaeffler, a leading global automotive and industrial supplier, announced the expansion of its Schaeffler TruPower product portfolio in Malaysia today. Leveraging on its expertise in engine systems, Schaeffler introduced its Schaeffler TruPower high performance fully synthetic and semi synthetic engine oils, during the launch event at RUD KARTING Iskandar Puteri, Johor, Malaysia.
Schaeffler TruPower is the latest product brand under the Schaeffler umbrella, which provides comprehensive maintenance solutions for vehicles. The portfolio includes reliable and durable passenger car batteries and high-performance lubricants and greases. These products provide better protection and lifetime extension of engines, brakes, clutches, gears, and boilers. The expansion of its Schaeffler TruPower brand in Malaysia is part of Schaeffler's contribution efforts to the Automotive Aftermarket sector in Malaysia as the company sets its sights to further increase its footprint in the region.
Micah Shepard, CEO South East Asia and President Automotive Aftermarket, says: "Malaysia is one of the largest automotive markets in Southeast Asia and has had a fast recovery following the pandemic. Schaeffler, a global OEM supplier, recently launch the Schaeffler TruPower range of high-quality aftermarket products which will increase service life and reliability of vehicles. Together with our other brands, LuK, INA and FAG, Schaeffler prepares to further increase our presence by providing environmentally sustainable solutions for the Malaysian Automotive Aftermarket.
High performance engine oils from Schaeffler
Schaeffler TruPower engine oils are developed with superior engine performance, cleanliness and wear protection as its priorities. Combined with top tier additives including the SN PLUS performance package, engines can run in excellent conditions for longer periods of time.
"As a global leader in aftermarket manufacturing, we are constantly incorporating new technologies in our products to drive quality and reliable product offerings to keep our business sustainable. Being able to provide our product offerings will help to strengthen our roots in being a credible brand for the industry", says Harry Vuylsteke, Director Automotive Aftermarket Southeast Asia.
With the engine oils being manufactured locally in Malaysia, Kelvin Chong, Managing Director of Schaeffler Malaysia, states: "This expansion highlights Schaeffler's strong ability in incorporating its global expertise with local understanding. The engine oils are blended with proprietary technology that is not only developed in collaboration with our own German technological experts, but also leverages on local competencies and expertise in its development which helps support the localization of our footprint."
Expansion set for other countries in Southeast Asia
The Schaeffler TruPower product range also recently expanded in Thailand, where Schaeffler Thailand showcased a range of durable and reliable passenger car batteries to provide better performance, longer battery lifespan and a maintenance-free driving experience. The Schaeffler TruPower brand will also be introduced in other markets including Indonesia, Vietnam, and Philippines, with suitable aftermarket products being manufactured according to the local automotive sector's needs.

Publisher: Schaeffler (Singapore) Pte. Ltd.
Country: Singapore
Share Page